Fully-featured tennis scoring app on your Fitbit smartwatch
Compatible with Fitbit Versa, Versa Lite, Versa 2, and Ionic smartwatches
Highly configurable game settings
Integration with the Fitbit app
Automatic key stats calculation
Track your tennis score on your wrist.
Easily track and record your tennis score on your Fitbit smartwatch. Tap or use the hardware buttons to add a point. No more needing to remember the score, just add a point after every game point. The app will even keep track of who's serving.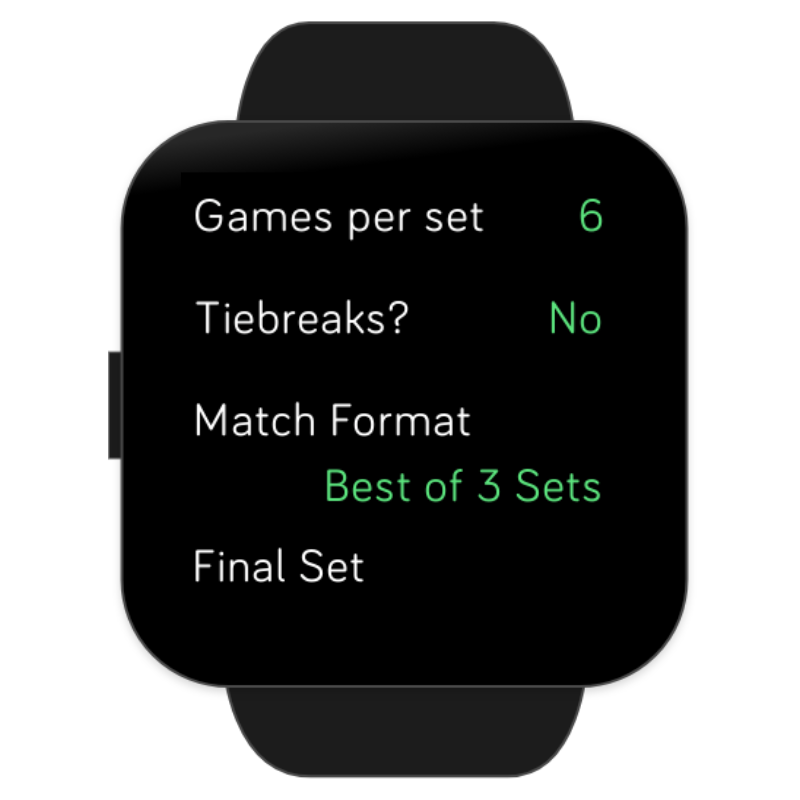 Easily configure to your match rules.
Support for 4, 6, and 8 games per set, and up to 5 sets. Choose either to play with or without tiebreaks.

New in Version 1.2: Use a 10pt tiebreaker instead of a full deciding set, common for USTA league matches.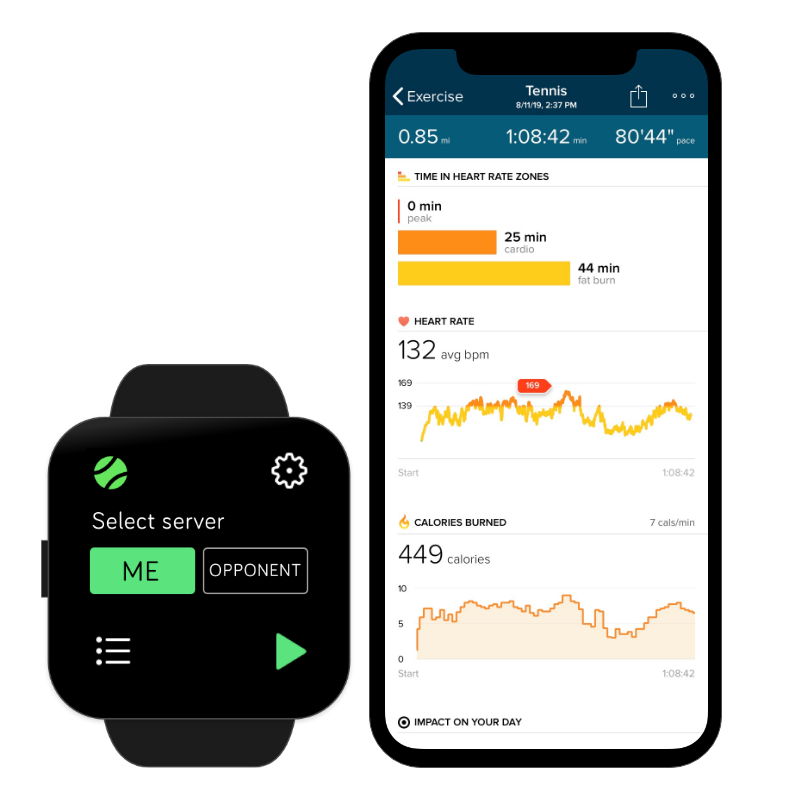 Exercise data syncs to your Fitbit app.
No need to manually add your match as an exercise in your Fitbit app. Your tennis match is automatically added as a Tracked Exercise in Fitbit, and includes detailed exercise information including calories burned, heart rate, and distance, available within the Fitbit app.
Review key match statistics.
During a match, pause to review key stats, including points scored, break points won, calories burned, and max heart rate.
You can also review break points won, points scored and the match score of your last three matches within Matches History.
---
Get TennisTrkr, the perfect tennis companion
Track match score, view key stats, automatic fitness data tracking, all on your Fitbit Versa, Versa Lite, Versa 2, or Ionic smartwatch.
Buy app
download from Fitbit
By using this app you agree to the Terms of Use.